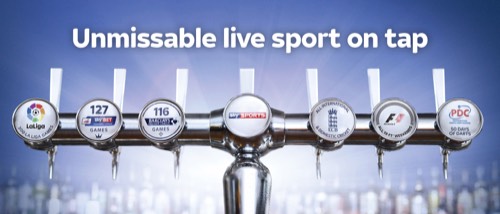 The Jovial Monk public house opened in 1980. It has needed to evolve and keep pace with an ever expanding ever changing estate. While other pubs are closing all around it flourishes as a hub of the community. A place for all ages to meet for refreshments. Free WiFi goes without saying!
What a great place to relax and enjoy a pint
Bill Bryson

Sports fans and real ale lovers choose the Jovial Monk
.
Large screens around the pub allow us to show different sports at the same time.


We always have Tetleys Bitter available
.
Allergen Information: Contains Barley & Wheat (Gluten)